If you don't recall the last time you hired a licensed and professional electrician, now's a great time to do so, especially if yours is an older home with older electrical wiring.
As your home ages, so does your electrical wiring. Over time, wiring is susceptible to fraying and cracking, thus creating the possibility for short circuiting, electrical fire, and other hazards.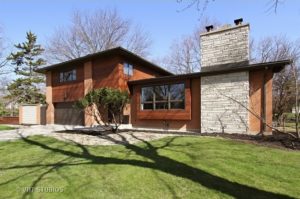 And that's just one reason Excel Electric recommends annual whole-house electrical wiring and safety inspections. They're important for the good of your home and family. They also help us uncover any code violations that need tending to for their own sake, and for your family's added safety and convenience.
An electrical wiring and safety inspections is among the lowest-cost services we provide, but it's also one of the most important.
If that isn't what brought you to our website today, please keep reading and discover the wide range of electrical services we provide, along with these service extras:
Guaranteed upfront price quotes
Our 100% customer satisfaction guarantee
Free estimates
Service and repair advice in your best interests, not ours
Courteous and respectful treatment always
After-the-job clean-up
Web coupons to help you save
For your added peace of mind, Excel Electric has earned the Angie's List Super Service Award for the past 9 years straight.
Electrician Flossmoor, IL | Electrical Outlets Flossmoor, IL
There's really no end to the number of home electrical problems we can solve, or the difference solutions we can provide.  But, just for fun, here's a list featuring several of the services most often requested by current and new customers alike:
Ceiling fan, chandelier and hot tub wiring
Cable and computer modem wiring
Repairing or adding new outlets and switches
Kitchen and bath wiring for your remodeling project
Landscape lighting
High-voltage wiring
House grounding
Meter upgrades
Circuit breaker and fuse box installation, repair, and upgrade
Code corrections
Yes, we do all that, and yet that list doesn't even scratch the surface of possibilities available to you from Excel Electric.
Outdoor Security Lighting Flossmoor, IL | Whole-House Surge Protector Flossmoor, IL
At Excel Electric, we're indoor and outdoor lighting specialists. Not only can we install anything you select from a local lighting center, we can design a lighting plan that meets each of your needs for greater security, a more aesthetically pleasing indoors and outdoors, greater convenience, and more.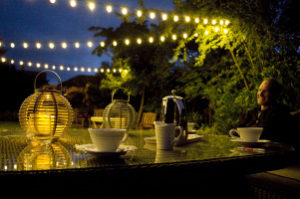 We can also help you protect your high-end home electronics – anything that contains a micro-processor – from damage or destruction, which can easily happen following a major power surge. Keep in mind that even newer heating and cooling system have built-in micro-processors, and so do all the latest appliances. To lose one following a lightning strike, for example, can cost you a pretty penny, especially since these losses are not covered by most homeowners insurance policies.  The more high-end home electronic equipment you own, the more you need a whole-house surge protector.
Electrical Service Upgrade Flossmoor, IL | Electrical Repair Flossmoor, IL
For more information on the many electrical services we provide, click on one or more of the links below:
Electrical Wiring Inspection Flossmoor
Electrical Service Upgrade Flossmoor
New Circuit Breaker Panel Flossmoor
Indoor Lighting Solutions Flossmoor
Outdoor Security Lighting Flossmoor
Hard-wired CO Detectors Flossmoor
Hard-wired Fire Alarms Flossmoor
Swimming Pool Wiring Flossmoor
Whole-House Surge Protector Flossmoor
Commercial Electrical Service Flossmoor  
Electrical Property Management Services Flossmoor
Thank you for visiting our website today.  We look forward to serving you in the very near future.
Save