Our website is chock full of information on the many residential and light commercial services we offer, including right here in Park Forest.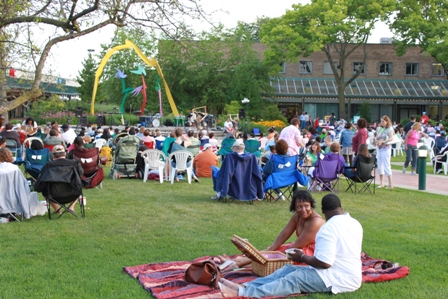 Why do we point out the obvious? Because these days, it's anything BUT obvious all the things we can do to help make your life safer, more comfortable, and more convenient.
With an electrical service upgrade, for example, Excel can give you all the power your home needs to effortlessly run your newer and high-tech appliances, home comfort systems, computer gear, and all the rest.
On the flip side of that coin, a whole-house surge protector can help prevent lighting strikes, for example, from severely damaging and destroying your better quality electronics.
Whatever the need – from simple wiring to older home re-wires and much, much more – you'll find it all right here at Excel Electrical Technologies.
Electricians Park Forest, IL | Electrical Contractors Park Forest, IL
Here's more to like when you choose Excel Electrical Technologies:
A guaranteed upfront price
A full explanation of all your options
Answers to all your questions
Assistance in helping you choose what's best for your home (or place of business) and budget
Our 100% customer satisfaction guarantee
Follow-up after the job to make sure we met and exceeded your expectations
Residential and commercial electrical services
Web coupons to help you save
And more
Want to learn more? Then click on the link below that most closely matches the Park Forest electrical service you need today:
Wiring & Safety Inspection in Park Forest
Whole-House Surge Protector in Park Forest
Indoor Lighting in Park Forest
Electrical Service Upgrade in Park Forest
Outdoor Security Lighting in Park Forest
CO & Smoke Detectors in Park Forest
Outlets, Switches & Dimmers Park Forest
Pool & Hot Tub Wiring in Park Forest
More Home Electrical Services in Park Forest
Commercial Electrical Services in Park Forest
Electrical Property Management Services in Park Forest
Thank you for visiting our website today. We look forward to serving you in the very near future.