Electrical Service Upgrades | New Circuit Breaker Panel
Do you see blown fuses or tripped circuits as minor annoyances or a bigger issue?
We hope your answer is "B", especially if you have to deal with blown fuses and tripped circuits on a regular basis.
What causes all this blowing and tripping? Actually, all kinds of things, including the following:
Faulty switches or outlets
Faulty appliances
Loose wiring
Wiring that is arcing
Too much power running on a single circuit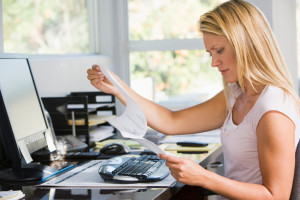 These are situations to be taken seriously, and the kind that should prompt a call to Excel Electrical Technologies so we can accurately troubleshoot the problem and give you our best recommendation on how to fix it.
And yet, way more often than not, the primary reason for frequent blown fuses and tripped circuits is that your current electrical system can no longer keep up with your family's demand for power; and that includes your newer and more powerful home electronics.
Electrical Panel Replacement
In addition to reporting frequent fuse changes, etc., you also should contact us about upgrading your current electrical system if you're planning to make a major purchase, including new appliances or a replacement heating or cooling system.
We'll come to your home, assess your family's home power needs, and determine how well your electrical system stacks up against them. Then we'll recommend exactly the right replacement circuit breaker system: 100 amps, 200 amps, or 400 amps. A system that can handle all your electrical needs, current and planned.
For questions about your home electrical needs or to schedule a free in-home consultation and proposal, please contact Excel Electrical Technologies today.