Hard-Wired Carbon Monoxide Detectors | Hard-Wired Smoke & Fire Detectors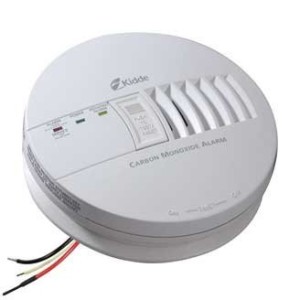 Kudos if your home has even one smoke detector and carbon monoxide detector each. That means you've taken an appropriate and common sense step toward keeping your family safe from harm.
Still, you can be much more effective at safeguarding your loved ones by outfitting your home with hard-wired (vs. battery only) CO and smoke detectors. Once that's accomplished, you'll have far less to worry about.
Here's how Excel Electrical Technologies can help you achieve that goal.
CO Detector Installation
Hard-wired CO detectors are infinitely more effective than battery-only models. Here's why:
Battery operated CO detectors typically don't trigger until carbon monoxide levels have already reached a level capable of causing dizziness, headaches, nausea, and other common symptoms of CO poisoning.
By contrast, a hard-wired CO detector will sound its alarm even at a trace level of carbon monoxide gas, thereby allowing you to take appropriate action before becoming sickened by this deadly gas.
When the alarm sounds from the CO detector nearest the leak, it triggers the alarms in all your other hard-wired detectors. That way, your entire family is alerted to a CO leak at the same time.
Smoke & Fire Alarm Installation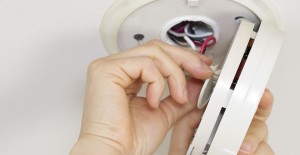 Hard-wired smoke detectors, just like CO detectors, are infinitely more reliable than battery-operated models. And for some of the same reasons:
They're wired through your home electrical system so when one alarm goes off, they all go off.
And yet, hard-wired and CO and smoke detectors both have battery back-up in case you lose power. So you'll still want to test and replace those batteries periodically.
With battery back-up, you have double the protection for double the peace of mind.
Here at Excel Electrical Technologies, we install two types of smoke detectors. In fact, we recommend a combination of both types in your home for the maximum in protection:
Ionization smoke detectors: These respond to fires resulting from flammable liquids, paper, and other items that produce rapid flames.
Photoelectric smoke detectors: These respond to the kind of smoldering fire that can result from a cigarette left burning on a sofa or in the bedroom that, in turn, starts a slow-burning fire. The object is to alert you before the fire can rage out of control.
How many CO detectors and smoke detectors are enough for your home? We're here to advise you on that, though common sense dictates the following as minimum levels of protection:
On every level of your home
Near sleeping quarters
In or near your kitchen
Near your home heating system
And so on
Contact Excel Electrical Technologies for more information about hard-wired CO and smoke detectors or to schedule a free in-home consultation and new installation quote.