If you use light for illumination only, you are so missing out!
That's because light is both a mood shaper and has a huge impact on the way you react to and recall the things and places you encounter.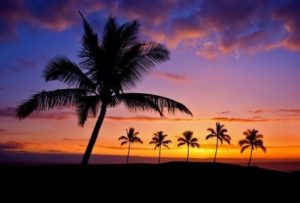 For example, would you even consider having a romantic dinner in a neon-lit restaurant?  Totally the wrong mood. Where would the drama be if the house lights remained on during a concert or Broadway show? Nowhere. And why do people gather from miles around to view a sunrise or sunset, especially on a tropical island? Because each such event is magical.
Well, there's no reason why you can create the same kind of "Wow!" factor inside your home, and one of the simplest and most affordable ways to achieve that is with accent lighting.
There are three basic types of accent lighting: recessed, track, and wall-mounted spotlights.
Track lighting is probably the most flexible of your alternatives as you can control the number of lights, their placement, and then angle the individual lamps to create exactly the desired effect.
Recessed lighting is the least obtrusive accent lighting technique. By definition, it's installed flush with your ceiling and calls no attention to the fixtures themselves.
Spot lights also serve a multitude of accent lighting purposes, such as bringing a sculpture or antique vase to life from overhead.
There are also several different kinds of accent light bulbs available: xenon, incandescent, halogen, and LED.  Just remember that halogen lights generate a lot of heat and should be used with extreme caution.
To learn more about accent lighting and how to make it work best for you, contact Excel Electric today, your local full-service electrician.