Time may be money, but there's a lot more to it than that. Time is what you make it. If, for example, you spend just enough time on a home improvement or repair task to meet your current need, you may not be using your time as efficiently as possible. What if, for example, you hire an electrician who add new switches or outlets but, six months later, can't meet your need to wire your new pool, hot tub, or sauna? It means you have to begin a whole new search, which now adds up to time wasted.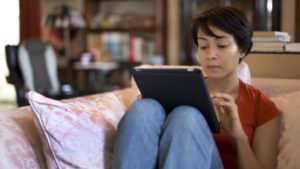 We're Excel Electric, and while we may not every residential electrical service under the sun, we come awfully close. That way, if you like our service, professionalism, and performance the first time you hire us, you can save yourself potentially a lot of time when you require a future electrical service.
Of course, don't just choose us or any other electrical contractor for the number of services we offer. Choose us for our service guarantees, award winning service, keeping our trucks well stocked to help expedite job completion, and more.
What's more, you want someone who already provides service in your area so that, when you ask for references, there's a good likelihood you'll recognize someone on the lists.
Oh yes, and don't forget to check on an electrical contractor's reviews, like this one we recently received on Yelp:
"I'm very lucky to live close to Excel, as I'm very impressed with their professionalism and quality of work.  Rates are reasonable, particularly given their guarantee (10yr on work, 5yr on materials).  Response time was 90 minutes to return initial message, 1 HR for technician to arrive, and the issue was troubleshot and resolved onsite within an hour.  Thank you Israel (electrician) and Omar (manager)!"
Dolph C.
Homewood, IL
Are we the electrical contractor for you? Contact us today and ask us all the questions you like. Because ultimately, only you can decide who and what is best for you.