Some homes are blessed with an abundance of decorative details and architectural elements that make exactly the right statement. Others are still in search of that special kind of magic.
Well, if yours falls in the latter group, you'll be amazed at how easily and affordably you can affect impressive and long-lasting change, and all for the better.
Consider the following advice from expert interior designers: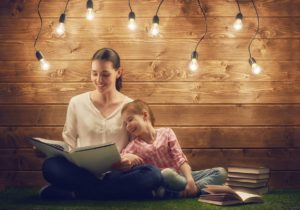 Add a ceiling medallion to your formal living room, dining room, bedroom, or even master bath.
A chair rail or wainscot adds a classic touch to any room and can make an informal space feel charming and inviting.
Add crown molding to the top of kitchen cabinets to make them feel a bit more finished.
Inexpensive pre-primed trim molding can give boring flat cabinets some character and depth.
Use wallpaper or paint and stencils to add an eye-catching pop of color and texture to an otherwise boring wall.
Add a little period charm to your kitchen by installing tin tiles on the ceiling.
Spray paint dated brass doorknobs to give them a more timeless look with finishes like brushed nickel or oil rubbed bronze. Or, if budget permits, swap them out for elegant glass knobs.
There's nothing charming about builder's grade hollow doors. By comparison, 6-panel doors can do wonders for the look and feel of your home. You can even replace a few at a time to spread the cost out a bit.
You know what else can make an amazing statement about your home without having to undergo a major remodel? Indoor decorative lighting. Here at Excel Electric, we can help you add charm, character, just the right mood, and added illumination to any room in your home – even outdoors! For more information or a free in-home consultation, contact Excel Electric today.