From the lights that illuminate our homes at night to the appliances that allow us to store food, cook, and clean, nearly everything in our lives depends on a steady supply of electricity. Sometimes that electricity is disrupted by severe weather, falling trees, car accidents, and more. If you're lucky, the disruption is brief and barely noticeable. Other times, however, it can cause major problems not only while out but when it comes back on.
Here are just some of the problems that can occur due to a power outage and tips on how to protect yourself and your home.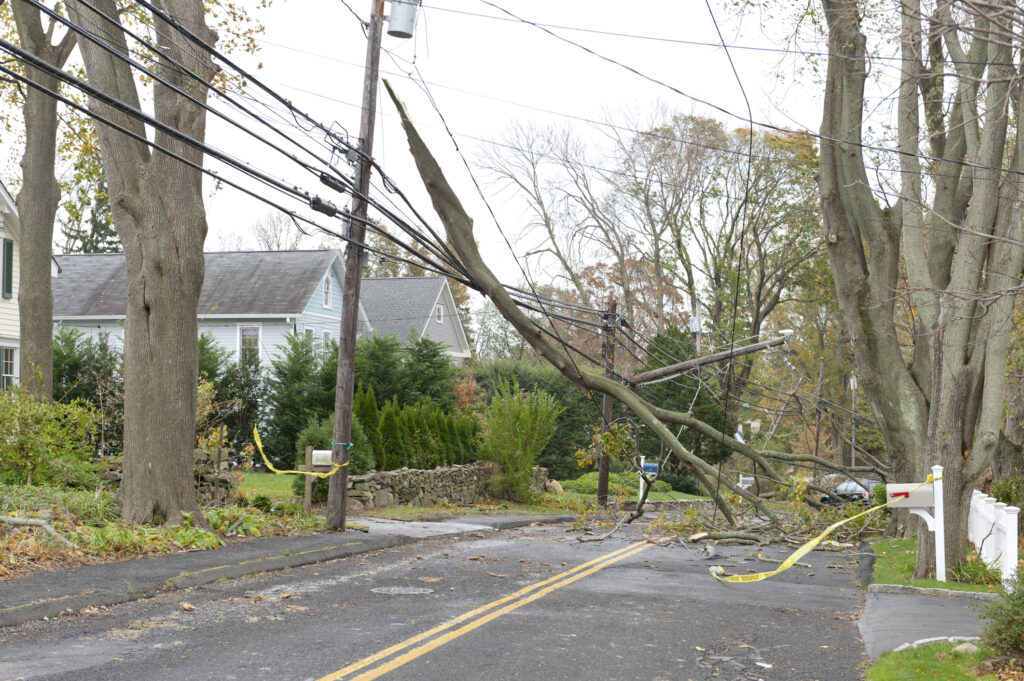 No Cooling or Heating
Air conditioners, furnaces, and other HVAC systems require electricity to operate. In the summer months the temperature inside a home can rise rapidly, causing heat stroke and dehydration in sensitive individuals. Come winter, a lack of heat can cause severe discomfort and put your water pipes at risk of freezing. Have an emergency plan in place for staying comfortable when severe weather strikes.
Lack of Water
If your home's water is supplied by a well, the pump may stop working during a power outage. Stock up on bottled water to get your through until the power returns and the well starts operating again. Additionally, if you have an electric water heater, you won't have any hot water until the power returns.
Food at Risk
Most food can stay fresh in a closed fridge for up to 24 hours and remain frozen in a closed freezer for 24 to 36 hours. Avoid opening the fridge and freezer doors during a power outage and carefully examine and discard any spoiled food once power returns.
Medical Equipment
If a loved one relies on electric-powered medical equipment, have a backup power supply that can run the equipment for several hours in the event of a power outage. Also, consider enrolling at-risk family members in a medical alert program that will help them signal for help in an emergency.
Dark Nights
While going without lights during daytime hours can be inconvenient, especially in windowless areas of the house, doing so at night poses several risks such as tripping and falling. Have a supply of LED candles and flashlights in strategic areas of your home and keep extra batteries in stock.
No Phone & Internet
Many households rely on cellular phones and internet to stay in touch. If both are disrupted during a power outage, you may not be able to call for help in case of an emergency. Keep your cell phones and tablets charged and have a backup car charger or an electric or solar backup charger. Also, use your smartphone as a "hot spot" to continue using the internet if needed.
Flooded Basements
If you have an electric sump pump to remove excess water from your basement, it won't be much use in a power outage unless you have a backup battery system. If your area is expecting heavy rainfall, remove furnishings and valuables from the basement to protect them from water damage. And never enter a flooded basement unless you are certain the power has been disconnected.
Power Surge
Once the power comes back on, an electrical power surge can severely damage anything in your home that has been left plugged in. This includes:
Computers and computer accessories
Video game equipment
Televisions
High end AV equipment
Small and large appliances
Heating and cooling systems
And more
And that's where we come in – Excel Electrical Technologies, Inc. A whole-house surge protector expertly installed by one of our skilled electricians can save your electricity-dependent systems from ruin. Contact us today to learn more about protecting your home from the damaging effects of a power surge.